I See You - Ik zie je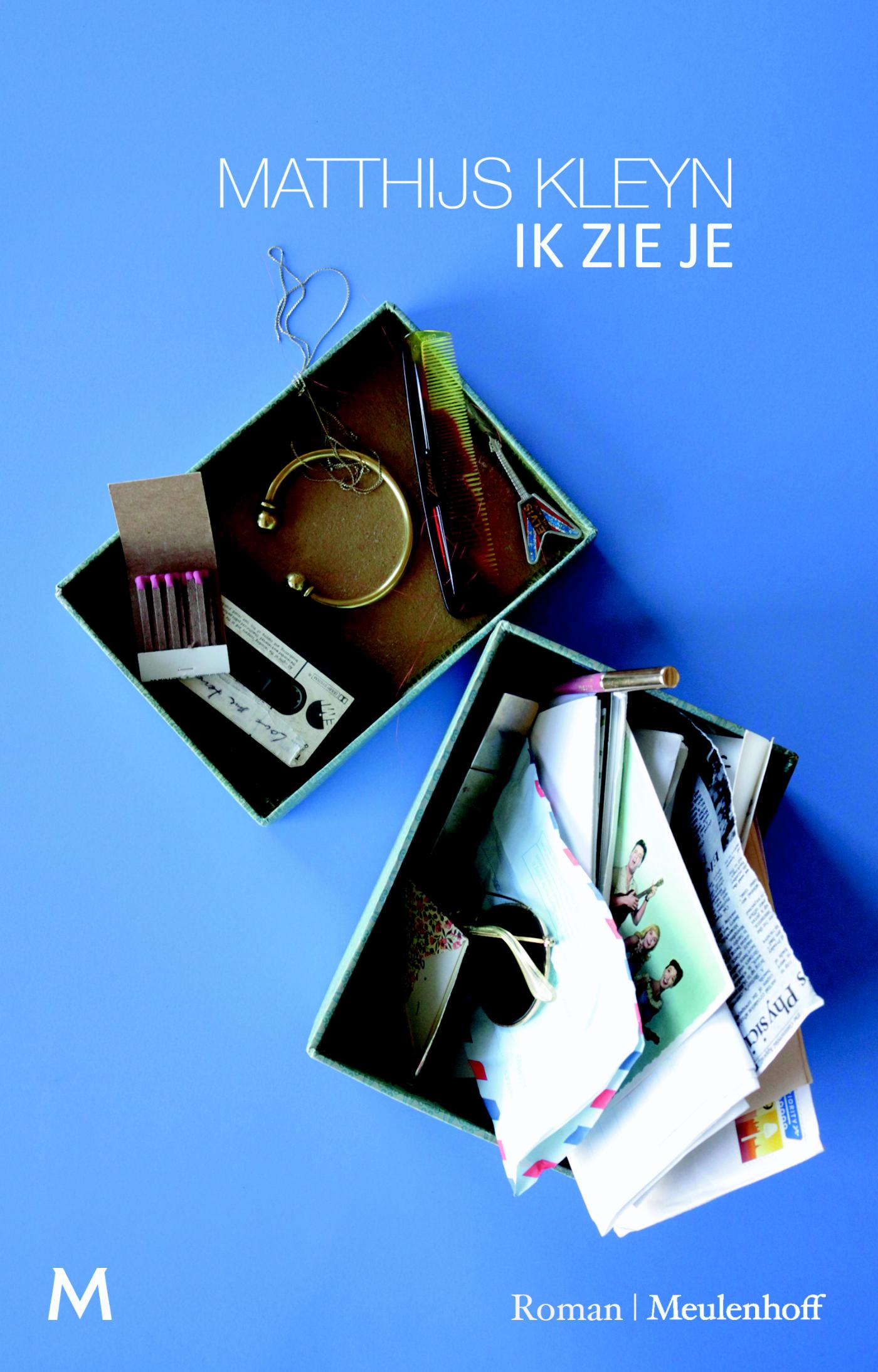 Fender is a nostalgic guy, in his early thirties. He runs, against better judgment, his own videoshop. When he meets Lisa, Fender finally comes to life for the first time since he broke up with his ex-girlfriend. Lisa is beautiful but elusive, their love is pure but stormy. Fender lives for movies and is always searching for proof that Elvis is still alive. Lisa wants to get everything out of life with her friends, with music and drugs.
How strong can love be, when one of the two is always trying to flee? Matthijs Kleyn overwhelms you with its intense novel about fleeing, forgetting and remembering.
Press quotes:
'A wonderful novel, with a surprising twist in the end.' **** Hebban
'An intriguing combination of budding love, passionate fanaticism, insecurity and tension. A beautiful novel!' Humberto Tan
'The characters and their dialogues are genuine and unaffected. This book (with a very surprising conclusion) deserves the Libris Literature Prize in 2017, but first and foremost the interest of many readers.' Johnny Welboren, Nauta Bookstore
'A book with a lot of momentum. This novel is about a special relationship between two opposite characters.' **** Wim Krings, Krings Bookstore
'A book you simply cannot forget.' Boekenbeschrijfster.nl
'I See You has an extraordinarily surprising twist. It shows that love can be infinite.' ***** Leeskees.com
'A melancholic and tragic story about two people who are looking for happiness, but let it slip through their fingers. The sudden twist in the end demonstrates the quality of Kleyn's writing. This is a novel that lasts.' Loodmagazine.nl
Author
Cesar
Writer and television producer Matthijs Kleyn has already been an adult for half of his life, but he still doesn't know what he wants to be when he grows up. When his girlfriend Bente becomes pregnant, he knows the answer: to be a father of their son Cesar.
Kleyn describes the beautiful but also difficult moments of the pregnancy, which didn't go easily; Cesar was five weeks premature and in the first few months they find out that Cesar is blind in one eye.
In Cesar Kleyn writes about his new life as a father, about his clever girlfriend and all the uncertainties and unexpected moments they experience. He writes with so much love and humour about his son, that the reader has no choice but to fall in love with Cesar.
'A beautiful and honest book.' Humberto Tan, RTL Late Night
'Be prepared to laugh very hard and cry just as hard. Fatherhood at its best.' Muriel Oonincx, editor Famme.