Mafia Paradise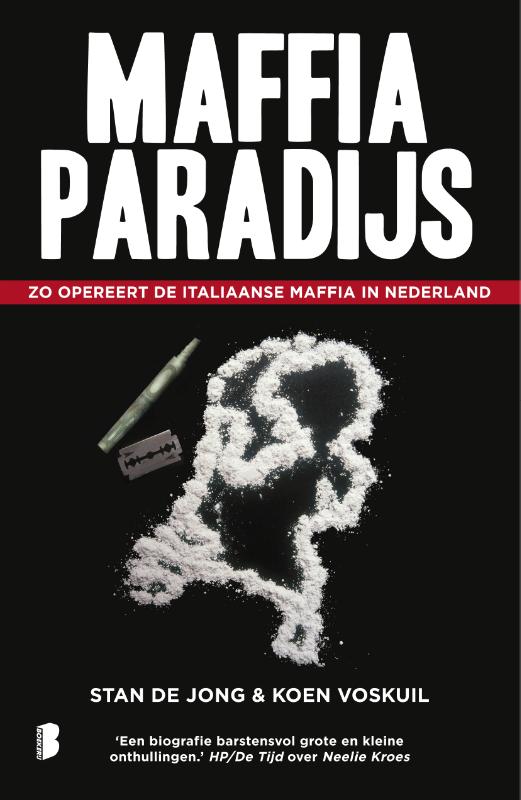 Nothing is as Dutch as the flower auction. Yet, Italian gangsters got a foot between the door and smuggled hard drugs between the tulips. In other places in Holland, mafiosi found safe accommodation. And what about the Dutch companies that were infiltrated by the mafia?
For sure, the Italian mafia has dropped its tentacles in the Netherlands. It seems logical, since the most notorious organization in the world is there, where money can be made. And Holland, with its major ports, liberal drug climate and excellent infrastructure, is very attractive to the mafia.
For eight years, Stan de Jong and Koen Voskuil investigated how the mafia operates in the Netherlands. They stumbled upon scary stories. Mafia Paradise is a compelling and revealing book about killers, fugitives, thieves and scammers, their henchmen and their sweethearts.