That's What She Said - Dat zei mijn vrouw vannacht ook al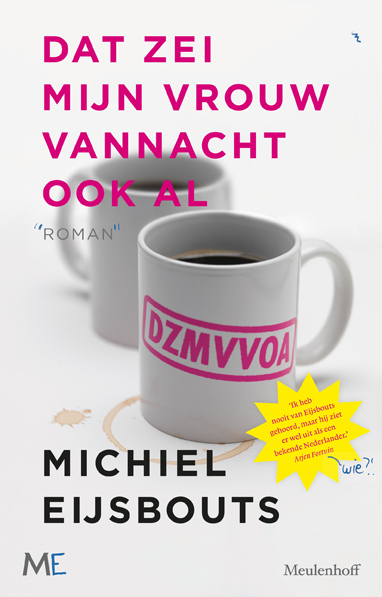 That's What She Said - Dat zei mijn vrouw vannacht ook al
Bert and Michiel are the young heroes of central Amsterdam copy shop Toppie Copy. Their biggest fear is to be faced with a customer who wants to have a t-shirt printed, as they forgot that trick a long time ago. But if offending customers were a national sport, they'd be longtime Dutch champions.
These are strange times in the copy industry. Customers stay away, and those who still show up are annoying assholes. The employees of Toppie Copy know this, and struggle constantly to keep their job as simple as possible. They manage to get through their workdays thanks to lots of smoking, drinking and waffling.
Then they suddenly receive an alarming message from their Headquarters: their branch will be submitted to a thorough inspection. Now they really have to get some work done…
That's What She Said is a hilarious novel about work morale, sexual frustration and the wonderful world of today's middle class.
Represented by 2 Seas Agency.
Author
Michiel Eijsbouts (1979) is a writer and broadcaster. He studied philosophy until he obtained a job in a copy shop. His experiences as a service employee in that shop have become the basis of That's What She Said. Except for the dialogues, this debut novel is almost entirely autobiographical.